The Arizona Attorney General's Community Outreach and Education Division is committed to protecting Arizona and its citizens through prevention and education. The Office provides free valuable tools and resources for Seniors, Parents, Schools, Military and Veterans, and Law Enforcement. The Community Outreach team will travel anywhere in Arizona to offer these free programs.
During FY2019, the Community Outreach Division: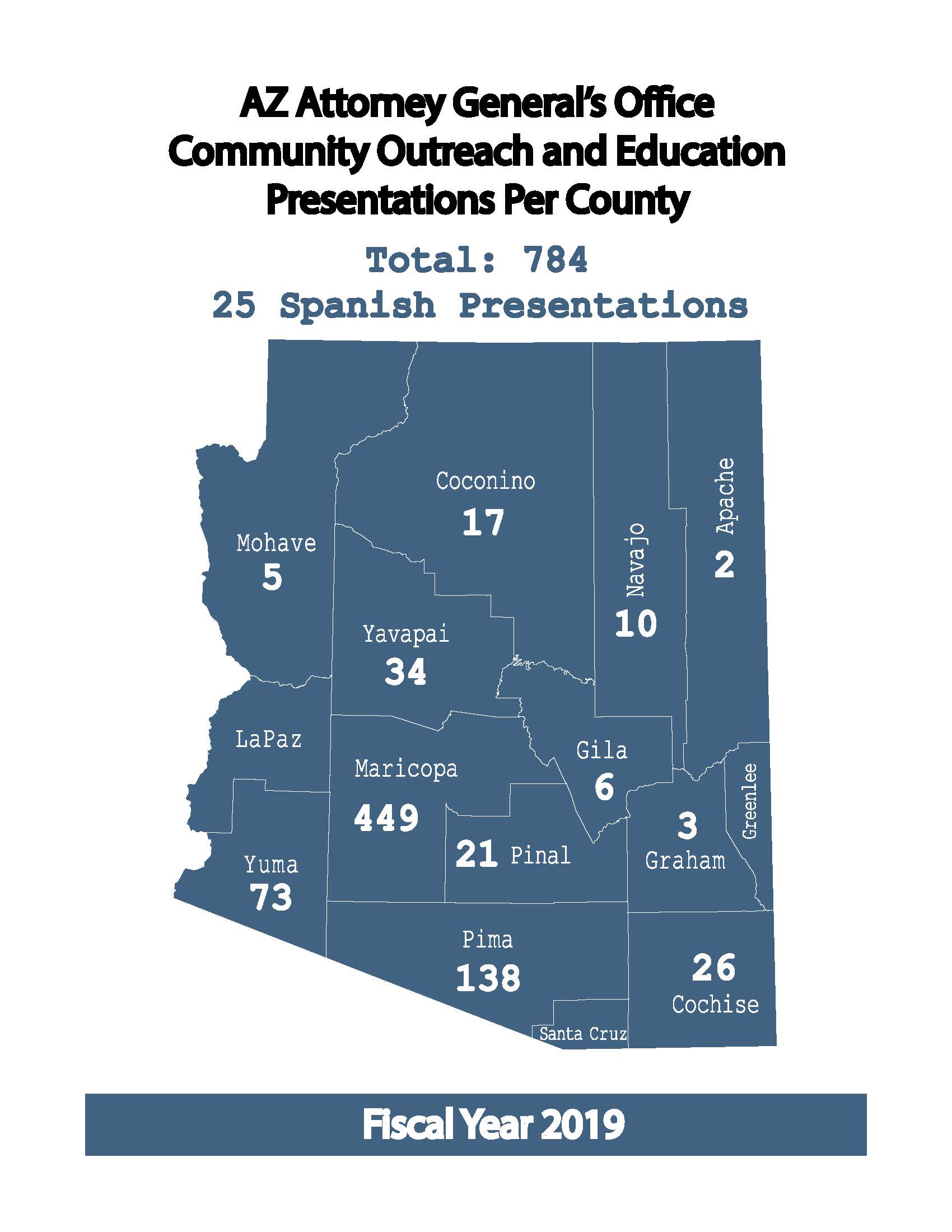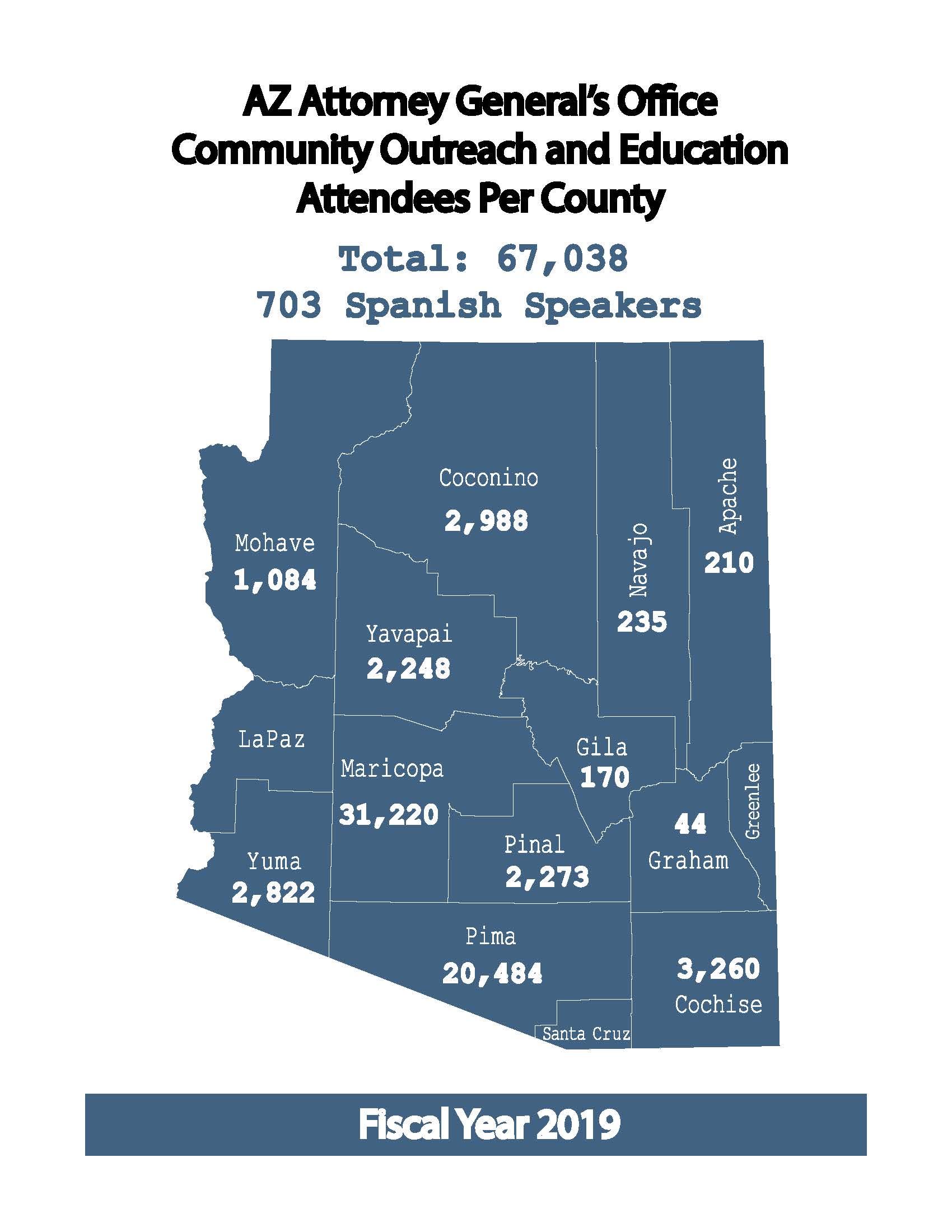 Delivered 16,920 Life Care Planning packets
Delivered 50,862 Scam Alert emails
Shredded 32,390 pounds of sensitive documents at community events
Community Outreach staffed educational tables at another 65 community events, providing free resources to another 12,500 Arizonans. Learn more about Community Outreach and to schedule a presentation.
---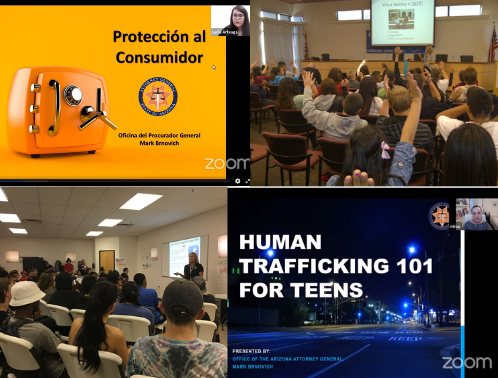 Topics Covered By Community Outreach
Useful Links For The Community
---
Presentations/Webinars
The Arizona Attorney General's Office is rising to meet the challenges of this pandemic and stands ready to assist your family during this difficult time. Our Community Outreach and Education team travels statewide and speaks to thousands of Arizonans every year. Right now, instead of visiting schools and meeting with groups in their community, our team has adapted to meet the majority of Arizonans where they are today: at home.
We are pleased to offer all of our programs via live webinar or recorded webinar. Learn more about our webinars.