Annual Peace Officers Memorial Service 
Every May during Peace Officer Memorial Month, the Arizona Peace Officers Memorial Board pays tribute to the peace officers who made the ultimate sacrifice.  
Submit a Fallen Officer's Name for Consideration  
If you know of a past or present officer who was killed in the line of duty who is not already listed, please fill out the Fallen Officer Name Submission Form and send it with any supporting documentation.
The Names Committee of the Arizona Peace Officers Memorial Board will review each name submitted to ensure that it meets the criteria for inclusion on the Arizona Memorial. 
Submit a Memorial Name Correction 
If you find any incorrect or missing information, please fill out the Memorial Correction Form for each name that needs to be corrected or added.
Survivor Benefits 
The AGO can assist the surviving families on several fronts to connect them to the resources they are entitled to. Spouses and children of fallen Arizona peace officers may be eligible to receive a tuition waiver scholarship at Arizona public universities. 
To understand your options, contact the law enforcement liaison. 
Contact Information 
The AGO's law enforcement liaison, John Stevens, is your partner. Find his contact below for assistance any of the resources. 
John Stevens 
Law Enforcement Liaison 
Office of the Arizona Attorney General 
2005 N Central Ave 
Phoenix, AZ 85004 
Office (602) 542-8522 
[email protected] 
---
Arizona Peace Officers Memorial
---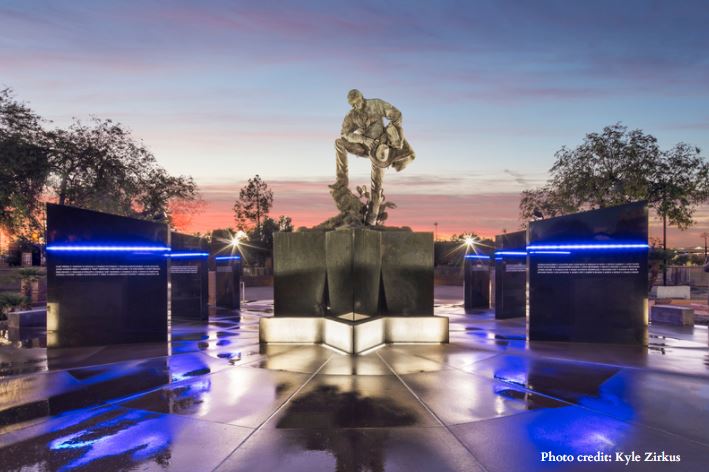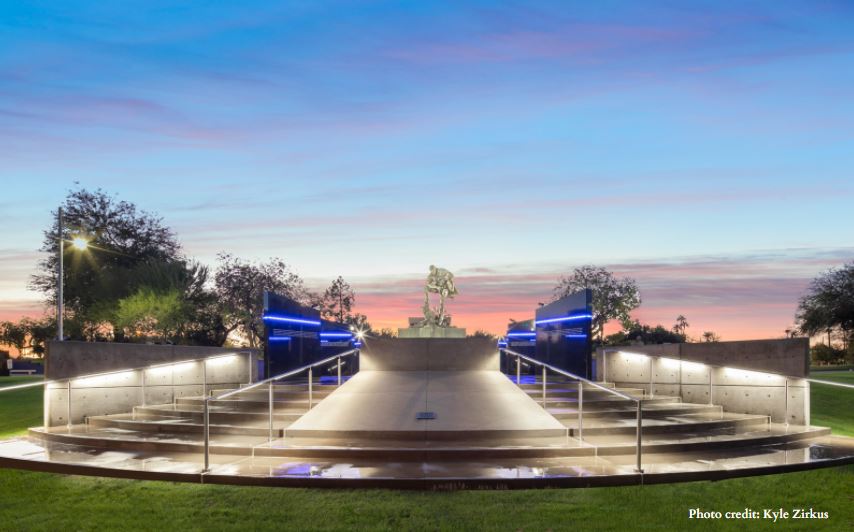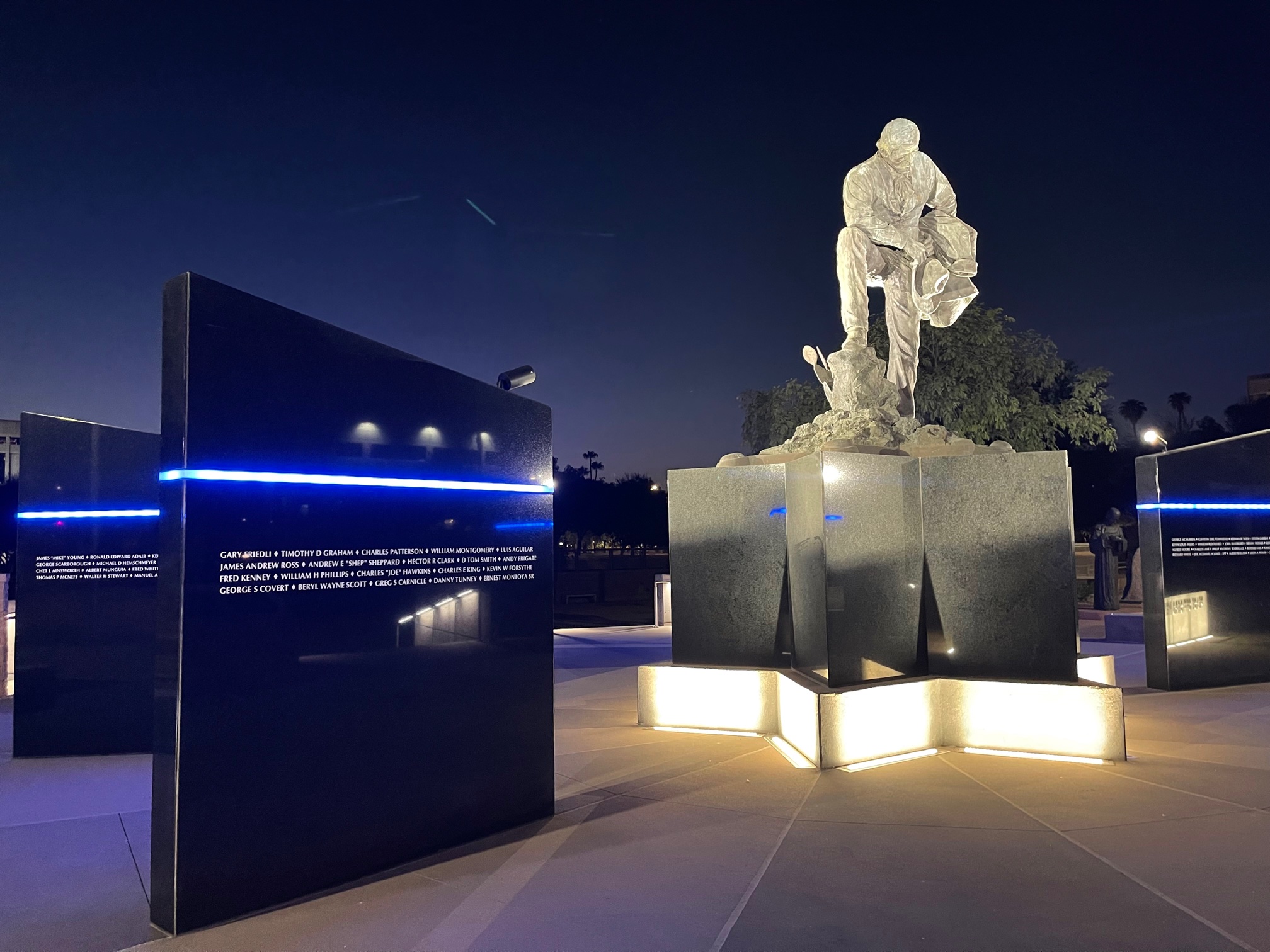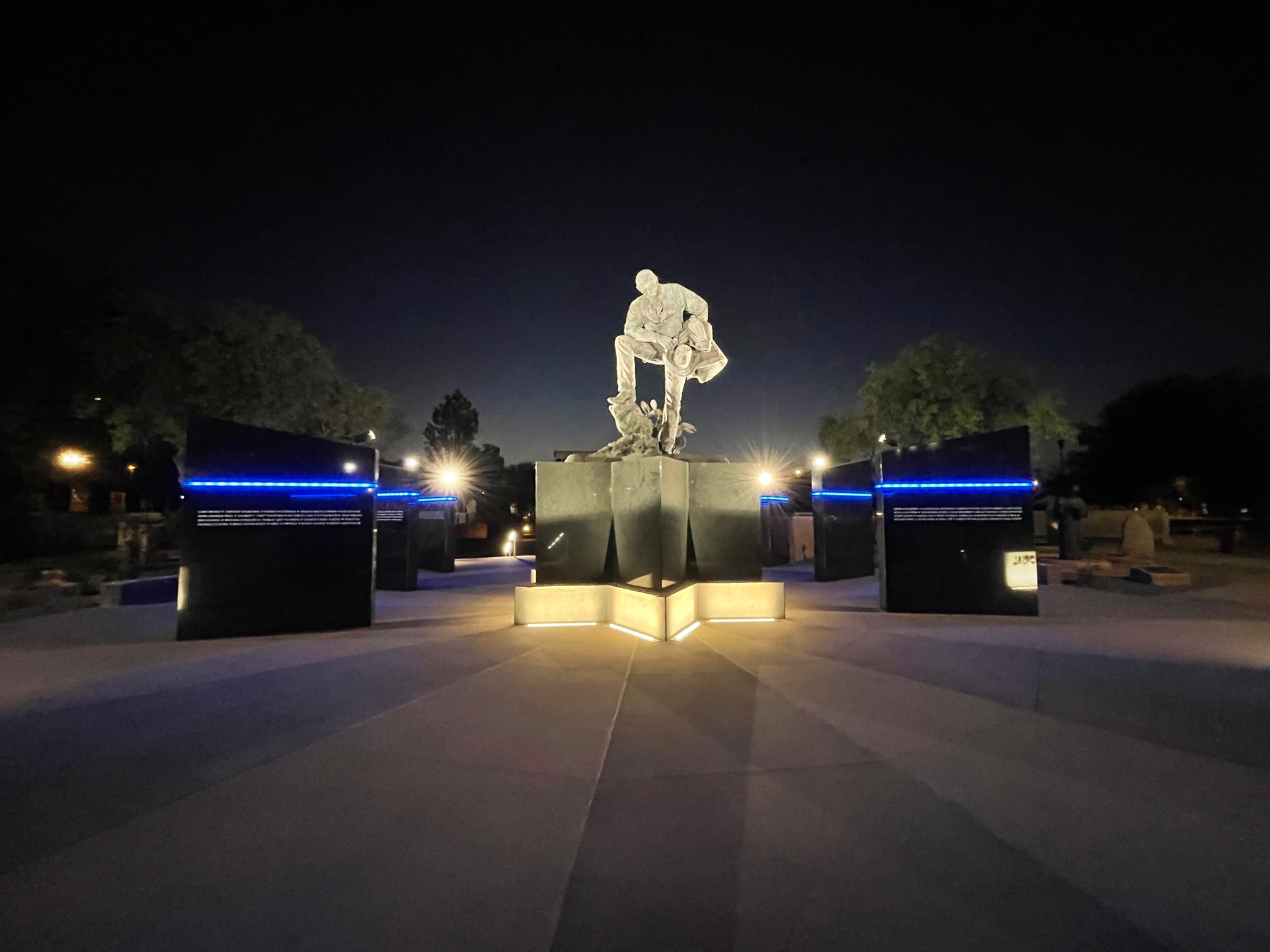 The Arizona Peace Officers Memorial Board thanks you for your support of our law enforcement communities.
---
Past Ceremonies
---
---
---
---
---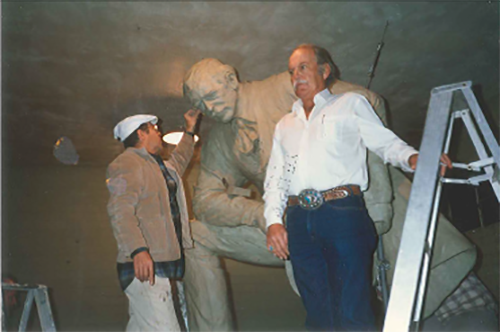 Gordon Selby poses for artist Wes Chapman.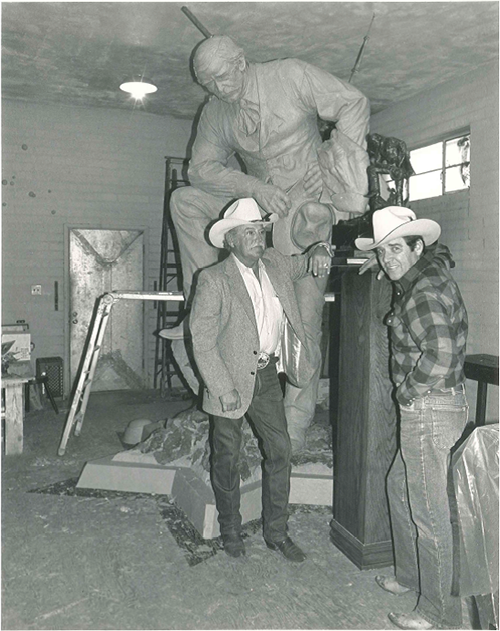 Gordon Selby (who served as the model for the Memorial bronze) poses with artist Wes Chapman.