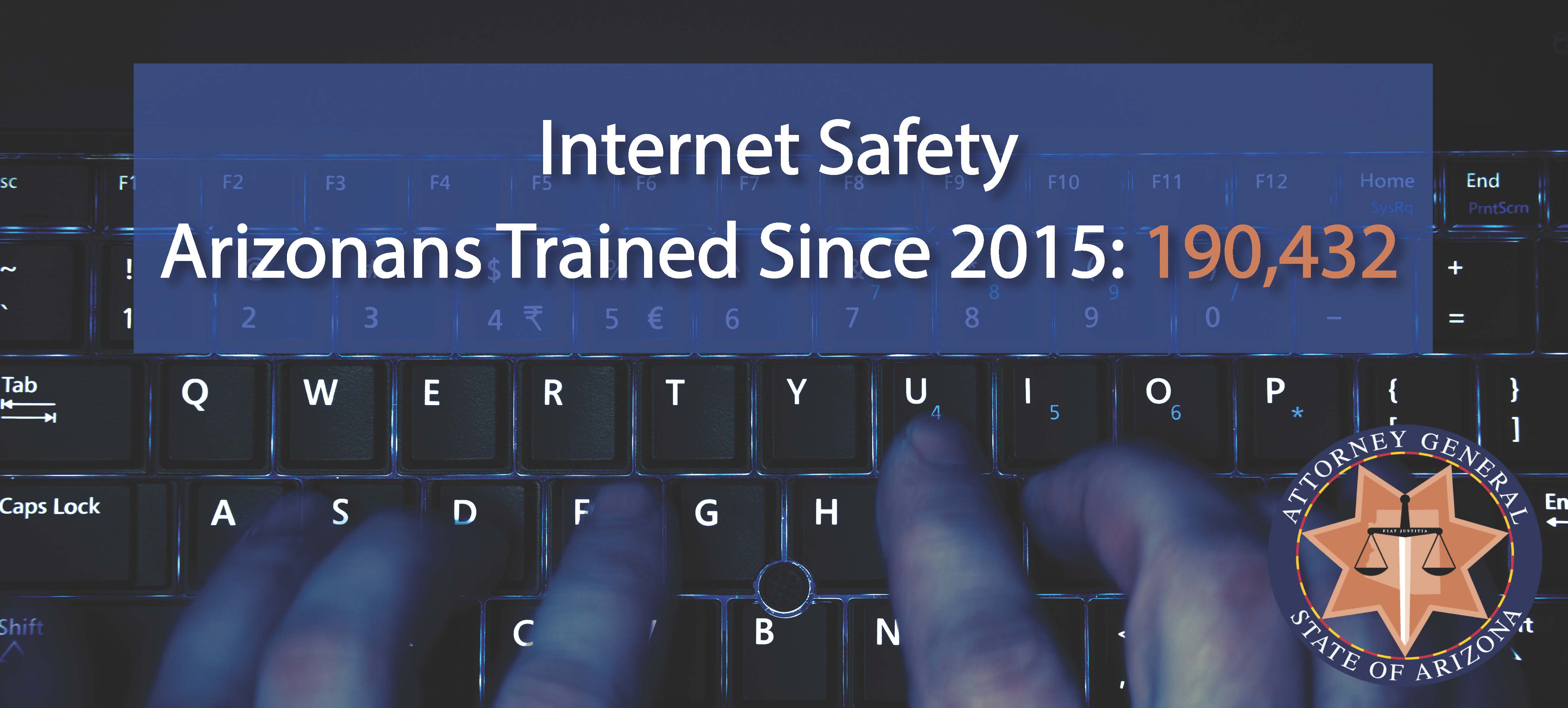 Internet Safety has become a key priority for the Attorney General's Office due to advancing technology. People, including children, are spending more time online than ever before. Unfortunately, this is also true for criminals and predators that use the Internet to exploit children and take advantage of the vulnerable.
Fortunately, there are steps both adults and youth can take to protect themselves. The Online Safety curriculum for K-12, one of our most popular programs, is a valuable resource that includes information on cyber predators, cyber-bullying and other helpful online safety tips. To request a presentation on Internet Safety please fill out this presentation request form.
---
What can you do as a student to help keep yourself safe?
Make social media accounts private.
Turn off location settings in each app as well as on your phone camera.
Report and block inappropriate / harassing behavior.
Tell a trusted adult if you see something that makes you uncomfortable.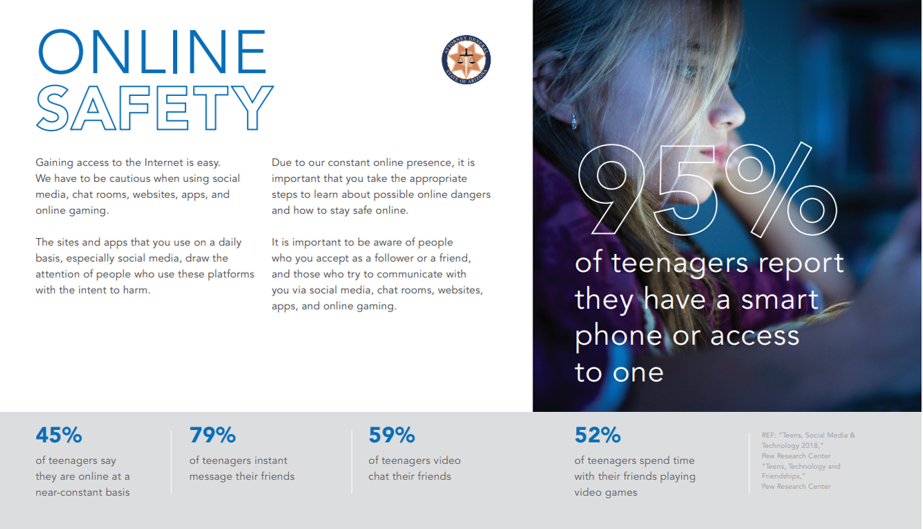 What can you do as a parent to help keep your kids safe online?
Check your kids social media account settings.
Know what your kids are signing up for and learn what it can do.
Monitor your kids Internet use, set parental controls if necessary.
Contact your kids school / law enforcement if necessary.

---
Resources