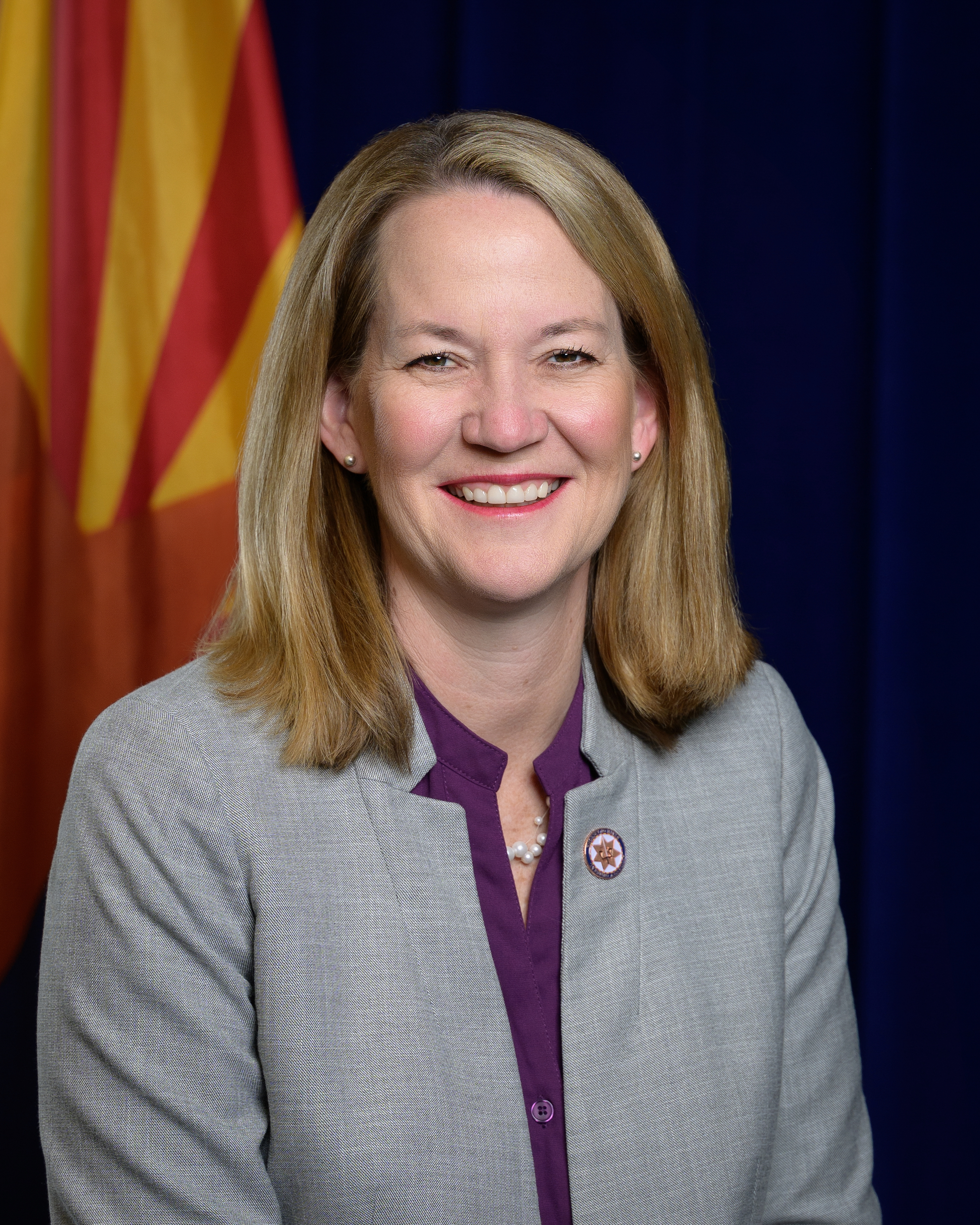 Kris Mayes is one of Arizona's strongest consumer advocates and an attorney who has distinguished herself as a fighter for the people in a lifetime of public service.
Born and raised on a tree farm in Prescott, Kris Mayes attended Arizona public schools with her brother and sister. Her mom was a teacher and her dad worked as a pharmacist. 
Kris studied political science and journalism at Arizona State University and went to work as a reporter. She later earned a Masters of Public Administration from Columbia University and her law degree from ASU. 
Kris served in a senior role with the Napolitano Administration in the early 2000's before being appointed to the Arizona Corporation Commission. She went on to win two statewide elections and served as a Commissioner from 2003 - 2010 and was the Commission Chair from 2009 - 2010. Kris was admitted to the Arizona State Bar on January 10, 2005. 
During Mayes' time on the Arizona Corporation Commission, her leadership helped create tens of thousands of high-paying jobs, saved Arizona consumers billions of dollars, and required utilities to produce more clean and efficient energy — including solar and wind. She also worked to preserve Arizona's water resources.
Prior to her election as Attorney General, Mayes worked as a professor at ASU's School of Global Sustainability and taught a course on energy law for the Sandra Day O'Connor College of Law at ASU.
She is honored to serve as Arizona's 27th Attorney General, becoming the first mom and second woman ever to be elected to the office. She looks forward to continuing working on behalf of Arizonans as the top law enforcement official and consumer guardian in the state. A Lawyer for the People.