Indictments Part of Operation No Mulligans
PHOENIX -- Attorney General Mark Brnovich announced a State Grand Jury indicted three Arizona men on charges of Luring a Minor for Sexual Exploitation and Attempted Sexual Conduct with a Minor.
The indictments arise out of an online undercover investigation conducted by Mesa Police Department, Tempe Police Department, and Homeland Security Investigations (HSI), in cooperation with the Arizona Internet Crimes Against Children Task Force, and the Arizona Attorney General's Office. The undercover operation was conducted from late January through early February 2019, and targeted individuals interested in engaging in sex acts with children or who used the internet to lure children for sexual exploitation.
Two of the men indicted were employed at places where they worked with children. Vincent Ciliberti was a football coach and teacher at Mountain Ridge High School in Glendale, and Mico Alejandro Cano was a Childcare Coordinator at Paradise Valley Unified School District. The name of the third individual indicted by the State Grand Jury in connection with this operation is Dakota Reaney.
The investigation is still ongoing.
Assistant Attorney General Blaine Gadow and Assistant Attorney General Maura Quigley are prosecuting the cases.
All defendants are presumed innocent until proven guilty in a court of law. 
If you have information concerning these matters or these individuals, please contact law enforcement or Sergeant Lien with Mesa Police Department at (480) 644-5984 or mesaheat@mesaaz.gov. 
Copy of Ciliberti's indictment.
Below is the booking photograph for Ciliberti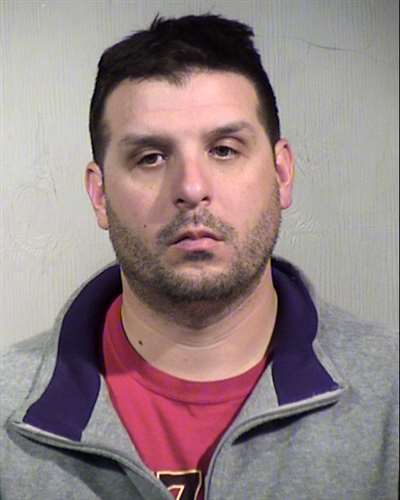 Copy of Cano's indictment.
Below is the booking photograph for Cano:
Copy of Reaney's indictment.
No booking photograph was available for Reaney.