PHOENIX – Attorney General Mark Brnovich announced Frences Pope Adrian and Steven Hernandez Jr., a mother and son, were sentenced to prison for operating a fraudulent prescription drug ring over a three year period. Both Adrian and Hernandez pleaded guilty to fraudulent schemes and artifices, possession of narcotic drugs, and attempted possession of narcotic drugs.
Together, Adrian and Hernandez created thousands of fraudulent prescriptions for opioids and other narcotic and dangerous drugs between 2015 and 2018. Adrian and Hernandez stole the identities of countless doctors and other medical professionals in the course of their scheme, using doctors' names and other identifying information in order to make the prescriptions appear legitimate. The two either filled the fraudulent prescriptions themselves at pharmacies throughout Phoenix or recruited others to do so, exacerbating the cycle of abuse and addiction. Templates for creating the forged prescriptions and ledgers with doctors' names and information were found at Adrian's home in the course of the investigation which resulted in the indictments of both Adrian and Hernandez, as well as other members of the prescription fraud ring. Two of those cases are still ongoing.
Adrian was sentenced to five years in the Arizona Department of Corrections and Hernandez was sentenced to four years in the Arizona Department of Corrections. Both Defendants were also sentenced to consecutive terms of supervised probation following their release from prison.
This case was the result of joint investigative efforts on part of the Arizona Attorney General's Office of Health Care Fraud and Abuse, the Phoenix Police Department, the Federal Bureau of Investigation (FBI), the Arizona Health Care Cost Containment System (AHCCCS), and the Office of the Inspector General.
Assistant Attorney General Maura Quigley prosecuted this case.
Below is the booking photograph for Adrian.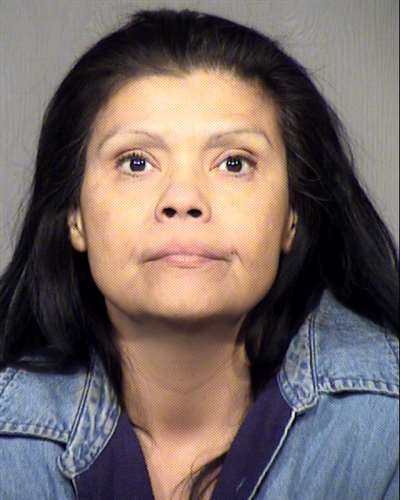 Below is the booking photograph for Hernandez.