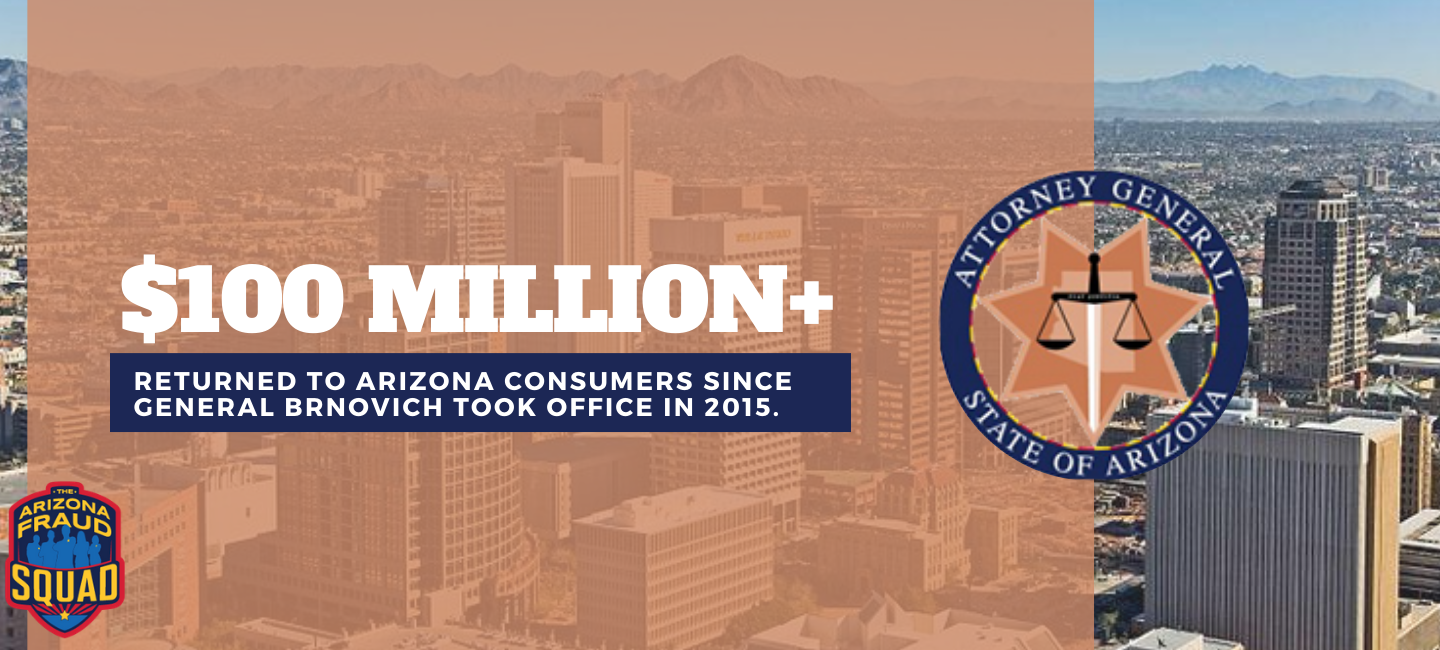 PHOENIX – Attorney General Mark Brnovich announced today that his administration has now secured well over $100 million in restitution for Arizona consumers since he took office in 2015, which exceeds the total restitution awards secured by the AG's Office from 2000-2014 combined. Each year, the AG's Office received more than 15,000 consumer fraud related complaints.
"The Attorney General's Office Consumer Protection Division continues to reach never-before-seen milestones in consumer restitution, and we're not finished," said Attorney General Brnovich. "Our focus on recovering money for Arizonans impacted by consumer fraud continues to pay off, and we will continue to advocate for Arizona consumers who have nowhere else to turn."
Examples of top restitution recoveries under AG Brnovich include:
In addition to recovering over $100 million in consumer restitution, the AG's Office estimates that consumers have saved $25 million in future timeshare fees as a result of the Office helping consumers relinquish their timeshare contracts under a consumer settlement with Diamond Resorts.
If you believe you have been the victim of consumer fraud, you can file a consumer complaint by visiting the Attorney General's website. If you need a complaint form sent to you, contact the Attorney General's Office in Phoenix at (602) 542-5763, in Tucson at (520) 628-6648, or outside the Phoenix and Tucson metro areas at (800) 352-8431.