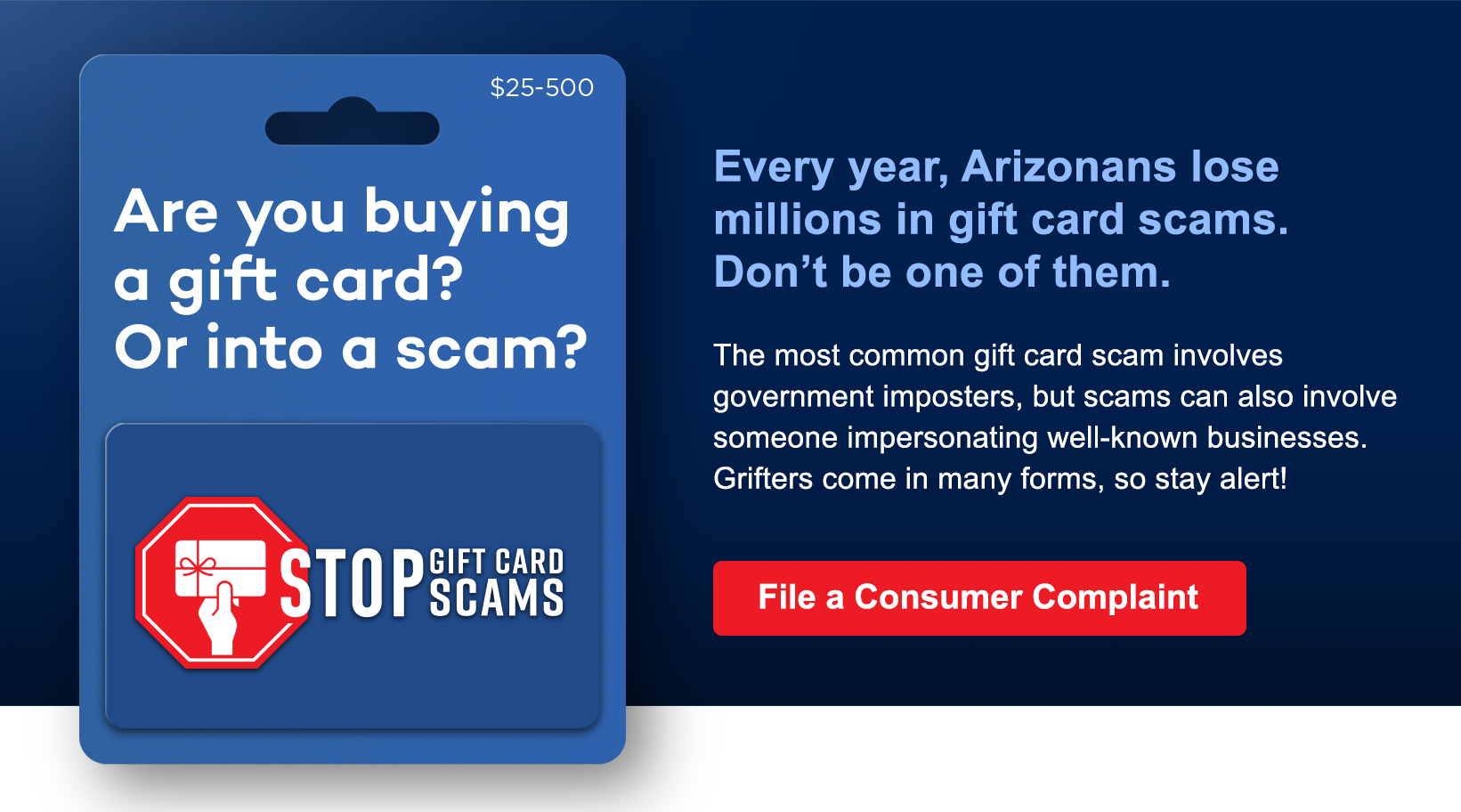 Get informed. Not taken. 
Protect yourself against fraud by knowing the facts. 
The government will never:
Ask you to pay off a fine, balance, or supposed debt with gift cards
Ask you to pay anything up front to get money, a credit, or a refund
Demand that you pay a debt immediately
Call and ask for your Social Security number, bank account information, or credit card number
Threaten to arrest you or withhold services for not providing personal information or ask you to purchase gift cards
Stay with you on the phone while you purchase gift cards or encourage you to visit several stores to make multiple purchases
Ask you to provide gift card numbers and codes over the phone. Once the scammers have these details, your money is gone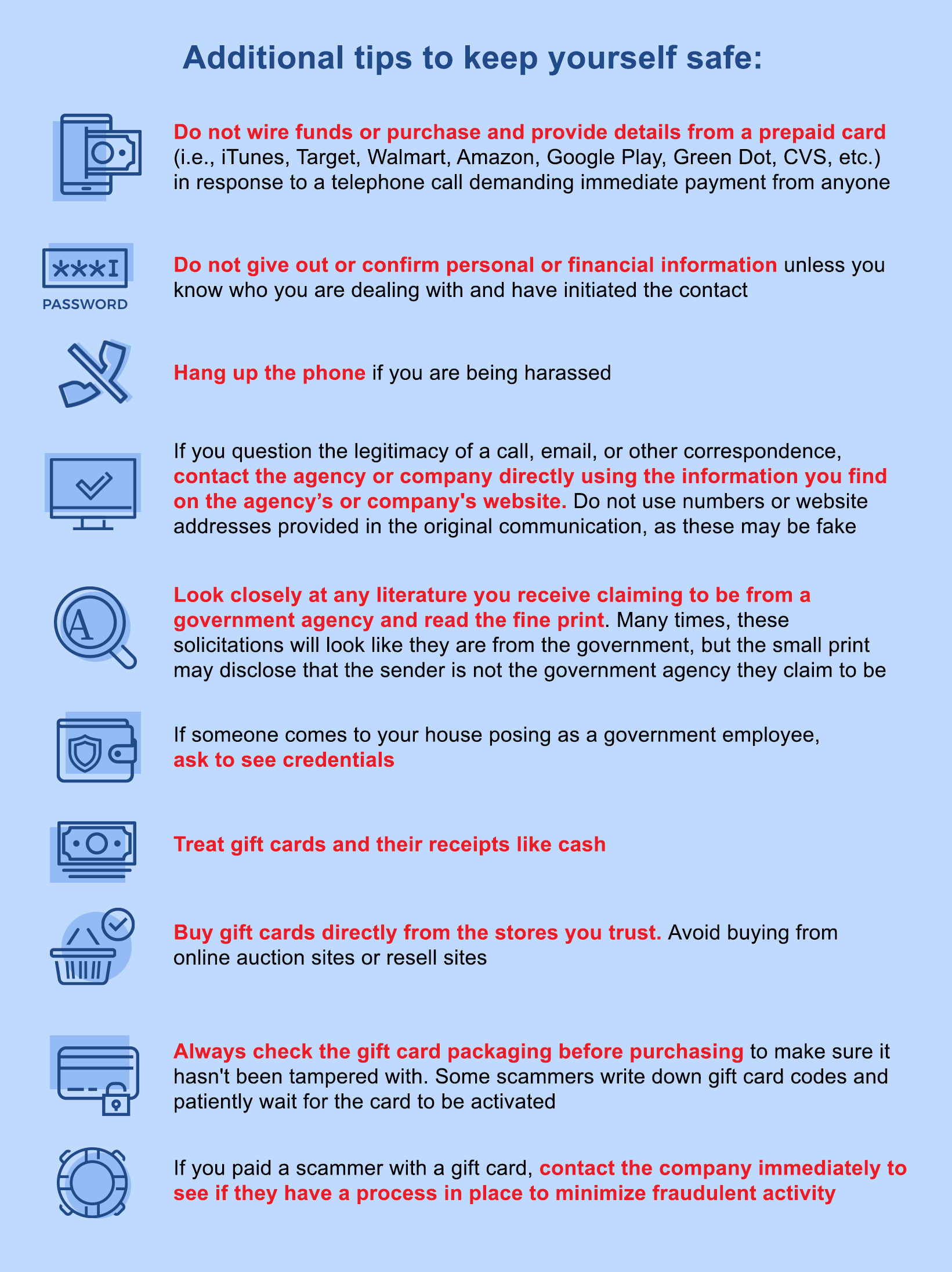 Been scammed?
File a complaint today.
The Attorney General's Office is here to help. If you paid a scammer with a gift card, file a consumer complaint online right now. You can also call:
Phoenix: (602) 542-5763
Tucson: (520) 628-6648
Outside metro areas: (800) 352-8431
Bilingual consumer protection staff is available to assist.