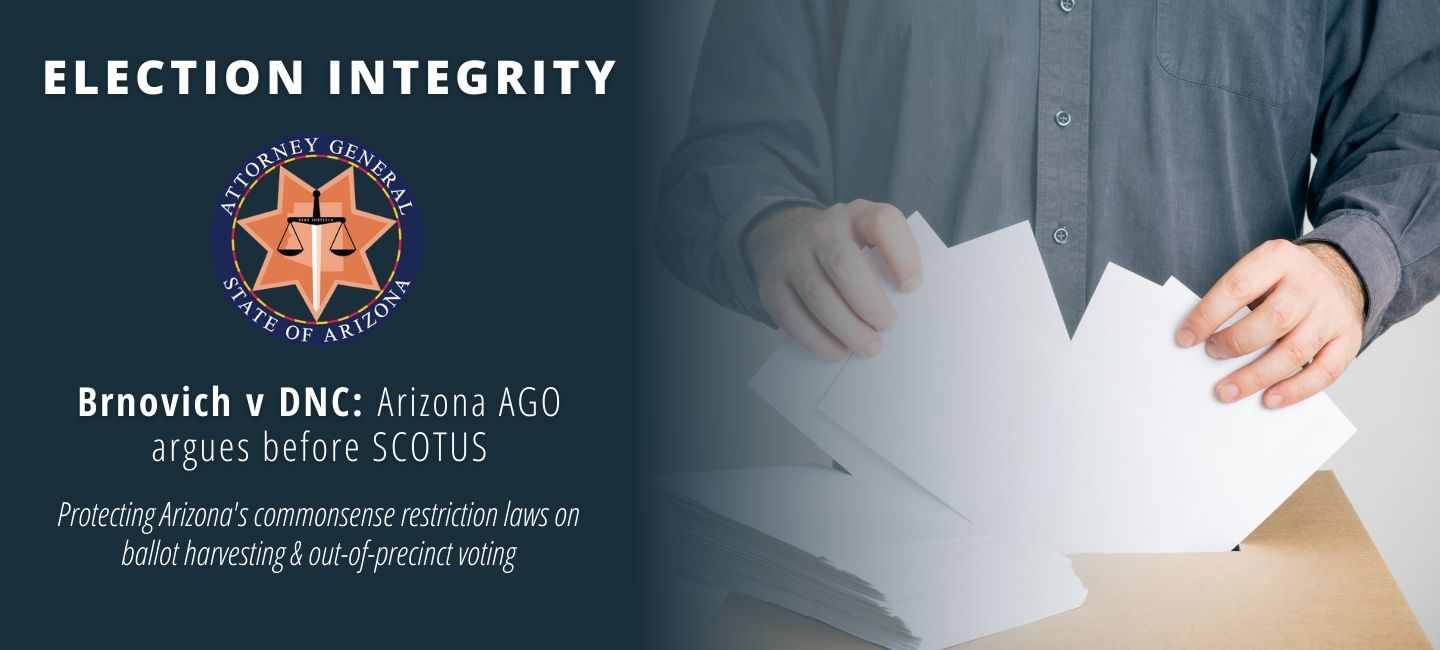 The Supreme Court of the United States (SCOTUS) recently upheld Arizona's election integrity laws concerning ballot harvesting and out-of-precinct voting.
In 2016, Arizona passed HB 2023 to restrict ballot harvesting in Arizona unless the person collecting the ballot is a family member, a person living in the same household, or a caregiver. Since the 1970s, Arizona has required people to vote at their specific precinct.
General Brnovich intervened on behalf of Arizona after the Secretary of State refused to defend the measures.
The Attorney General's Office (AGO) asked SCOTUS to bring clarity to these matters after a misguided ruling by the Ninth Circuit struck the measures down.
The High Court heard oral arguments on March 2, 2021, and ruled in favor of Attorney General Brnovich on July 1, 2021.
---
AGO Briefs
Amicus Briefs
Case History
Press Releases